The Young Liberals are proud to support Oxford University Student Union's petition to repeal the Vagrancy Act of 1824. One of the Lib Dem's key policies is to get rid of this archaic law that criminalises the homeless.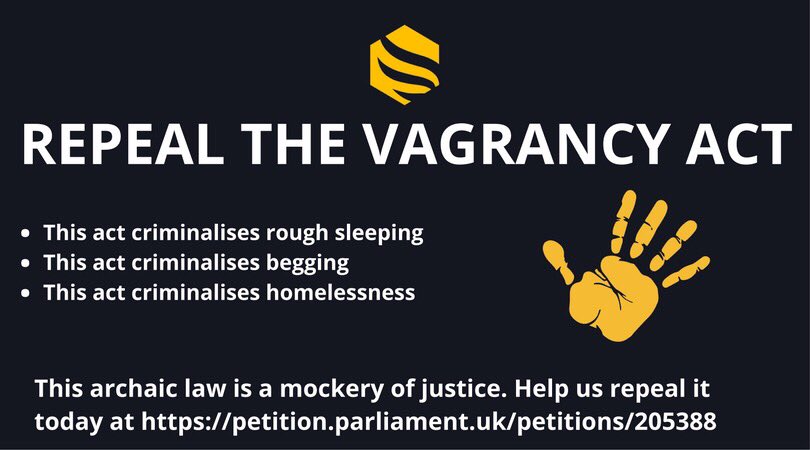 The Vagrancy Act of 1824 makes it an offense in England and Wales to sleep rough and beg. 
Councils all over England and Wales are using this outdated law to penalise the homeless, from arresting homeless people to taking away their possessions. No justice can be found in this act. 
Government and councils should be helping the homeless through policies such as more emergency accommodation, more mental health services, reinstating housing benefits for 18-21 year olds, and local government working more closely with organisations that help deliver better services to the homeless. 
Sign the petition today, and let's get this debated in parliament. 
---
Find out more about our work - sign up for emails today:
---